The Binghamton Senators announced tonight that former Islander coach Steve Stirling underwent successful emergency quadruple bypass surgery tonight. Stirling will not accompany the team to Houston as the AHL Senators face the Aeros in the Calder Cup Finals.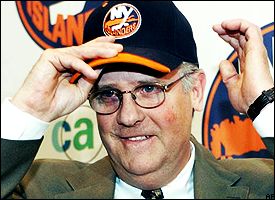 CH: Wow. Best wishes to Steve. Very hopeful he has a successful speedy recovery.
AT: Was never a fan of him as a coach, but all the best to Steve. Good luck with everything.
External Link: Islandermania